Small business needs a mobile app- Not Kidding!
Small businesses were once very easy to run. You just have to set up a shop, place an ad in the local newspaper, wait for the businesses to come through. Though it took a few days, it wasn't a complex process. But as days went by, the Internet became an essential element in running any business.
Small business owners now have to keep up with technological advancements in order to run their businesses successfully.
The difficult part starts with setting up a website as small businesses seriously need one. Earlier, only large corporations had a website on their own, but it was time for the small business owners to become familiar with web designing, hosting, etc. Once the website is ready, it doesn't end with that. You should also get familiar with SEO, Ads, tackling issues related to social media, offline and online marketing, etc.
As all these became essential for a small business, it looks like you now need to function like an MNC.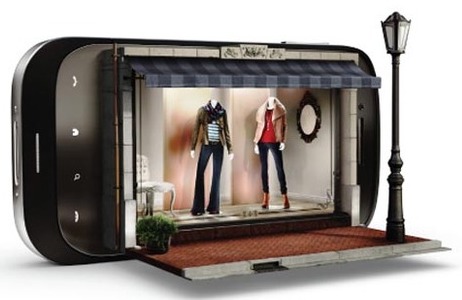 Does it all end here. Absolutely not. Now it's all about mobile phones. Gone are those days where we used mobile phones only to talk to each other. Smartphones have revolutionized the way we do business. Even large corporations from all over the world, have shifted from their routine work of printing ads, billboards, and giving out leaflets, to the world of mobile marketing and ads. And of course, there are enough reasons why small businesses should embrace the change but almost all small businesses have one common perception in their minds.
A mobile App? We don't see a need for that at the moment.
Yes, You might not see a need but there are plenty of stats and research findings that reveal what the consumers expect. Here are a few surprising mobile app stats.
Number of mobile app downloads worldwide in 2016, 2017 and 2021 (in billions)
You need an "extra" to become extraordinary. The survival rate of small businesses depends upon the extraordinary effort and innovative ideas they bring to the table. Here are few ideas that show how small businesses can benefit from mobile apps.
1. More Value to Your Customers
Business is all about giving. When you open up and offer your product, it should create value for your customers. If they find your product/service to be great, the market/customers will be ready with their wallets. Mobile App is a great way to increase your customers' interaction with your brand. And not only that, you can add a lot of offers and loyalty programs inside your app in such a way that when the user opens the app, they have great deals either while ordering online or be it in the shop. One great example is The Coffee Bean & Tea Leaf, They offer free brewed coffee/hot tea to customers who install their mobile app.
2. Better Brand Engagement
Customer service is not always about communicating through emails or having a conversation over the telephone. Nowadays, it has become much more than that. A recent survey brings an interesting fact that 63.5% of the entire U.S population is expected to use a smartphone.
The real challenge for businesses is to create a rapport with their target audience and the best way to deal with this would be with the help of a mobile app. Design the mobile app in such a way that it interacts with your customers seamlessly. It should give a feel as if they are interacting with you in person. If you can win this challenge, you can resolve all your sales and customer service issues.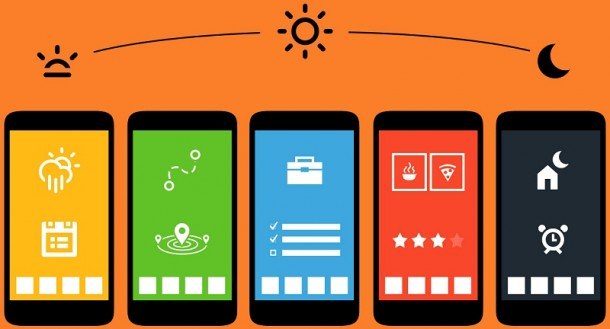 Another huge advantage of building a mobile app is when a customer wants to know something about your business at his convenience, say middle of the night, all he has to do is unlock his mobile and download the app. Very simple. Even buying a product is very simple. The customer doesn't have to wait for the opening hours. He can just order it through the mobile app even when the working hours are over. For example, big boys like Amazon, eBay, etc allow you to order anything you need, from anywhere and at any time.
3. More Revenue, More Profit
A mobile app has enough features to generate additional income. By 2020, there will be 6.1 billion smartphone users globally.
When you create a user-friendly mobile app, the customers tend to spend more time browsing your product/services. When there's more personalized content, there is a higher chance of an increase in sales. Recent data from Yahoo's Flurry analytics shows that 90% of consumer's mobile time is spent on apps.
It's an App world, the web just lives in it.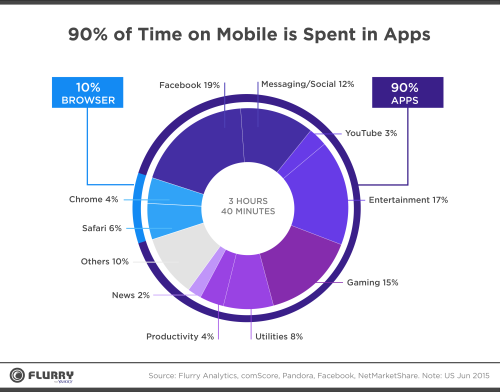 CMO by Adobe recorded every e-commerce transaction during the 2016 holiday shopping. It reveals that a staggering $46 billion worth of sales came through mobile devices.
Here's a very interesting statistic from Domino's Pizza. When they introduced the mobile app for ordering pizzas, they saw a quick rise of 28% in sales in just half-year. As of today, 51% of their online orders come through mobile apps.
4. Customer Experience
A well-designed mobile app can perform faster than a mobile website as it does not require a web server. Mobile App stores all its data on the local device thus making it perform faster.
Minimal UI design combined with personalized content is more likely to engage your audience.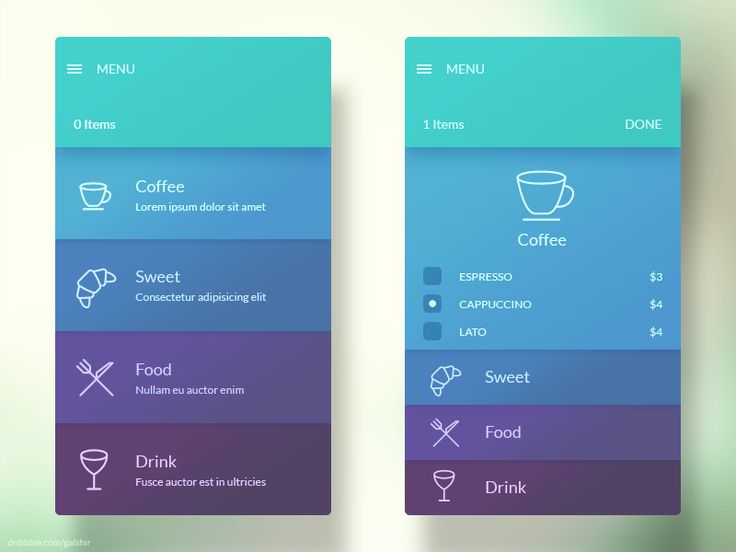 5. Extended Marketing Tool
More than just a mobile app, it can act as a tool adding a lot more value to your marketing efforts. If your app helps the users save time or keeps them engaged, they would definitely recommend it to their friends and share glowing reviews.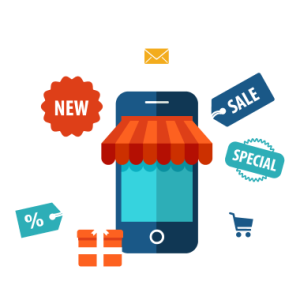 As a business, Instead of reaching out to the customers through the traditional medium of phone/email, you could try conveying your message in the form of a mobile app.
Your downloads will increase when you promote the app with special deals and coupons. The users would enjoy the experience rather than avoiding the brand.
You must remember that today's customers are constantly moving and addicted to their mobile devices.
72% of adult internet users use Facebook.
Your app can be easily integrated with Facebook, Twitter and other social media sites. That allows the users to share your app with their network and review your business if they enjoy the experience. This gives you free publicity.
Forbes states that "building and delivering great mobile experiences will be the beating heart of your customer engagement strategy for the next 10 years."
Push Notifications
One of the most important features the small businesses can make use of is push notifications. Push notifications are alerts that pop up on a user's screen and informs them of the latest news, deals, offers and so on, which are available through your app.
Frequency, Timing, Content, and Deep linking are the important strategies to master when it comes to push notifications.
Frequency: Push notifications can keep your customers well informed and interested but too many notifications would frustrate the customer and they end up trashing the app. There are no universally correct solutions for frequency but don't overdo it. It all depends on your audience and their expectation.
Timing: Right place at the right time always works. Timing is very crucial in sending push notifications. The best way to determine the optimal timing for your business is by A/B testing. The same message at different hours will give you the user pattern and their engagement rate.
Content: Make sure that you offer real value, every single time. Content that drives urgency and relevancy would drive them to your app.
78% of users tend to immediately delete the app or disable notifications if they are unhappy with the content.
Deep Linking: Push notifications with links can redirect your audience to a specific screen or pages in the app. As a result, It provides a seamless experience and increases the engagement level of the viewers due to less distraction.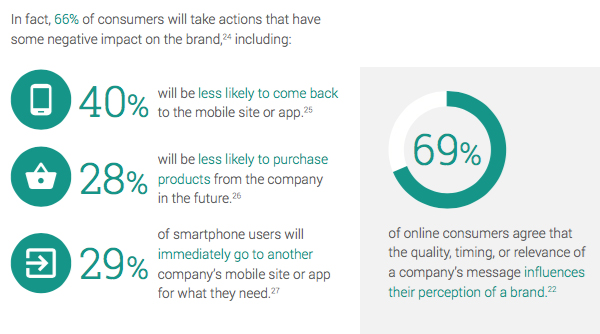 As you know, Mobile apps play such a huge role in the world of small business but there are two major things that make or break your app strategy. The quality of your app and the way it is marketed to the audience determines your success.