In the age of digital transformation, it can be difficult to keep up with all the new technology and tools available. AI and marketing automation are two of the most powerful tools that businesses can use to increase efficiency and generate more leads. Let's take a look at some of the best AI and marketing automation tools on the market today.
Marketing Automation Tools
Marketing automation tools are designed to streamline common marketing tasks so you can focus your time on higher-value activities. Popular marketing automation tools include MailChimp, Hootsuite, and HubSpot. These platforms help you create, schedule, and track campaigns; manage social media accounts; capture leads; and optimize content for search engine optimization (SEO). They also provide detailed analytics reports so you can measure the success of your campaigns.
The latest marketing automation statistics show that the global market is projected to grow from $4,438.7 million in 2020 to $14,180.6 million in 2030 (Research and Markets, 2021).
MailChimp
MailChimp is a great option when it comes to automated email campaigns. It offers a wide range of features, including email list segmentation, automated emails based on user behavior, and tracking of open rates. MailChimp also provides detailed analytics so you can monitor how successful your campaigns are. Finally, it integrates with other platforms like Shopify and WordPress for an even more streamlined experience.
Crowdfire
Crowdfire is another great tool for automating your marketing efforts. It helps manage all of your social media accounts from one place and allows you to schedule posts in advance. Crowdfire also helps you track various metrics such as followers and engagement rate so you can see what content people are responding to best. Additionally, it has powerful features such as hashtag research and competitor analysis that will give you an edge over other marketers in your field.
HubSpot
HubSpot is a comprehensive platform that allows businesses to automate their entire customer lifecycle—from lead generation through sales conversion and post-purchase retention. Its Visual Workflows feature allows users to set up triggers that respond automatically when certain conditions are met—for example, sending an automated welcome email when someone signs up for a newsletter or offering discounts after a certain amount of time has passed since a purchase was made. HubSpot also provides detailed analytics so you can monitor how successful your campaigns are over time.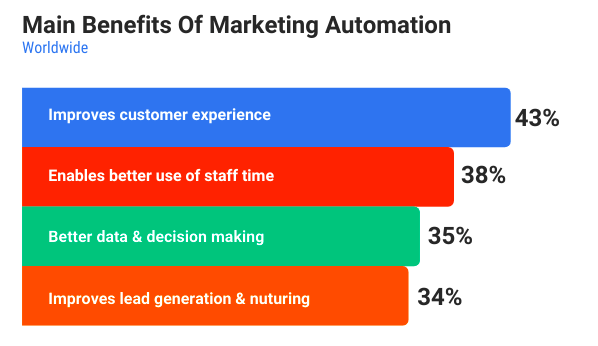 AI-Powered Chatbots
Chatbots powered by artificial intelligence (AI) are becoming increasingly popular in customer service departments, as they provide customers with instant answers to their questions without requiring human intervention. There are many different types of chatbot software available, such as Flow XO, MobileMonkey, and Botsify. These platforms allow you to create custom chatbots with natural language processing capabilities to engage customers in conversations or provide quick answers to their inquiries.
ChatGPT
This is a powerful dialogue system developed by OpenAI that can generate natural-sounding conversations. It has been used for a variety of applications, from customer service chatbots to creative conversation experiences like in virtual assistants and voice-based games.
The primary benefit of ChatGPT is its ability to generate human-like conversations with minimal user input. By leveraging the power of natural language processing, ChatGPT can create conversations between two or more people on a wide range of topics – from mundane everyday chit-chat to complex philosophical debates.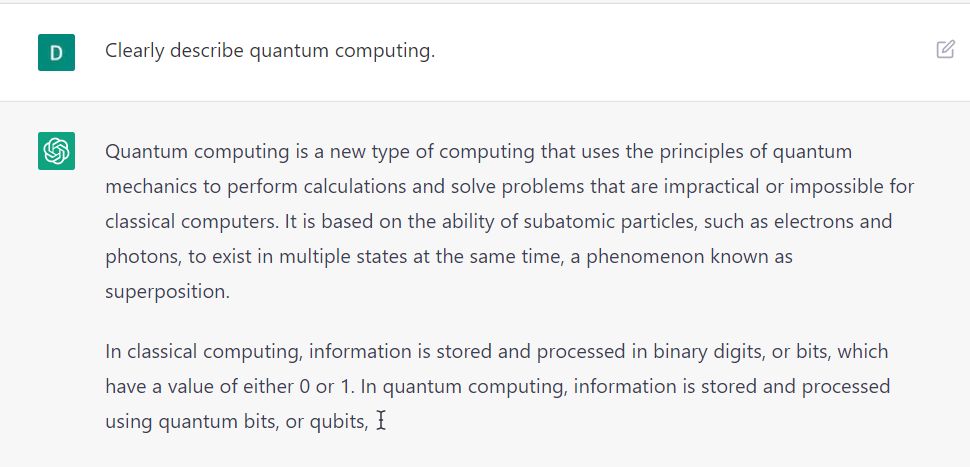 Another major use case for ChatGPT is creating automated customer service agents. By automating customer support functions, companies can save time and money while improving the overall customer experience.
ChatGPT can effectively understand user queries and provide answers quickly and accurately, allowing companies to increase their efficiency while providing better services to their customers. This technology also has potential uses in various other fields such as education, healthcare, e-commerce, legal advice, etc., where it could be used to improve the accuracy and speed of responses given by professionals in these industries.
Cloud Storage Solutions
Cloud storage solutions such as Dropbox and Google Drive make it easy for teams to collaborate on projects from any location in the world. They offer secure data storage options with scalability so you don't have to worry about running out of disk space or dealing with hardware failures. Plus, their integrations with other cloud services allow users to access their data from any device with an internet connection.
AI and marketing automation tools can be incredibly useful for businesses looking to increase efficiency and generate more leads. From automated email campaigns to AI-powered chatbots, there are plenty of options available depending on what your business needs are. Investing in these types of solutions will help you save time while maximizing your ROI—so why not give them a try?