As a business, it's important to stay up-to-date with the latest trends and technology. And if you haven't already heard about Google Shopping, you're missing out! Google Shopping allows consumers to find products and compare prices quickly and easily. It is becoming a popular tool for online shoppers, so it's important for businesses to understand how to use it successfully. Let's take a look at what Google Shopping is and why it matters.
Almost 60% of shopping queries on Google Search are upper-funnel, meaning they're looking to find a specific product from a broad category
What Is Google Shopping?
Google Shopping is an online shopping service offered by Google that enables users to shop for products from various merchants via the search engine. It works by displaying results in a visual format with product images, descriptions, and prices. Consumers can then click on the product they are interested in purchasing and be directed to the merchant's website or app where they can purchase the item.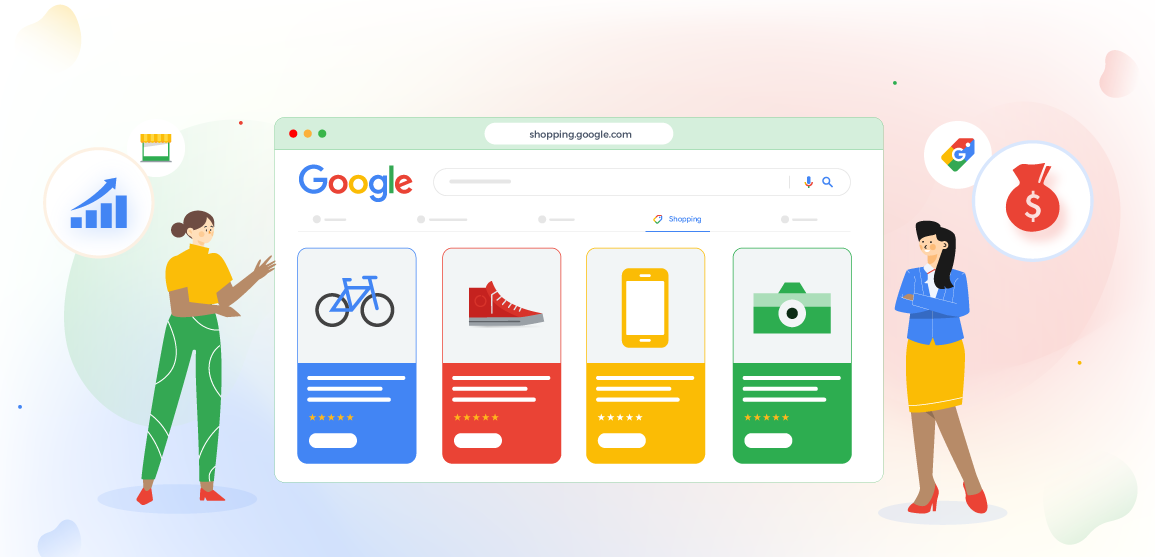 Benefits of Using Google Shopping
Google Shopping provides an incredible range of benefits to businesses, including increased visibility, traffic, and revenue. Statistics show that Google Shopping campaigns often have the highest return on investment (ROI) compared to other forms of online marketing, such as display ads, sponsored search ads and organic search.
According to a study by Conductor, Retailers who use Google Shopping are 77% more likely to see a meaningful return on their investments than those who don't. Additionally, they report that businesses using Google Shopping campaigns tend to have higher click-through rates (CTRs), cost per click (CPCs), and conversions than those who do not.
Moreover, optimized Google Shopping campaigns can help retailers easily target consumers who are searching for relevant products quickly and efficiently. In fact, statistics from the same Conductor study show that 74% of digital marketers agree that managing Google Shopping campaigns is much simpler than optimizing for organic search results — making it easier for businesses to reach the right customers in a timely manner.
How to Set Up Your Business On Google Shopping
Setting up your business on Google Shopping is simple and straightforward; all you need is a Merchant Center account and you're ready to go! The first step is connecting your existing store or marketplace (such as Shopify or Etsy) with the Merchant Center so that your product information can be pulled into listings on the platform.
Once this connection has been established, you will be able to create campaigns that target specific keywords related to your products and define budgets for each campaign so that you can control how much money you spend on advertising each month. Finally, once everything has been set up properly, all that remains is monitoring performance metrics such as impressions and clicks so that you can adjust campaigns accordingly if needed.
You can view the step by step instruction here.
Organizing Your Products
After your Merchant Center account is created and populated with eligible products, it's time to organize them into groups called "Ad Groups" so that shoppers can easily filter through them based on their preferences. You can also customize ad group settings like bids and budget limits at this stage as well. Finally, make sure that each product has accurate descriptions and appropriate images—this will ensure that they appear properly when customers search for related products or services on Google Search.
Optimizing Your Campaigns
Once your Ad Groups are set up and ready to go, it's time to optimize them for maximum visibility. By optimizing the campaigns regularly—including making changes such as adjusting bids, budget limits, keywords used in titles/descriptions—you can ensure that shoppers are finding the right products quickly and efficiently while getting the most out of their budget spend.
Additionally, tracking customer behavior using tools like Conversion Tracking can help identify areas where optimization may be needed in order to drive more conversions from shoppers who click on your ads.
As a Google Partner, we use a comprehensive suite of tools that allow us to track key performance indicators (KPIs), analyze user behavior, and identify opportunities for growth. With our experience in website optimization, content marketing, and search engine optimization (SEO), we can create an effective strategy tailored to your needs.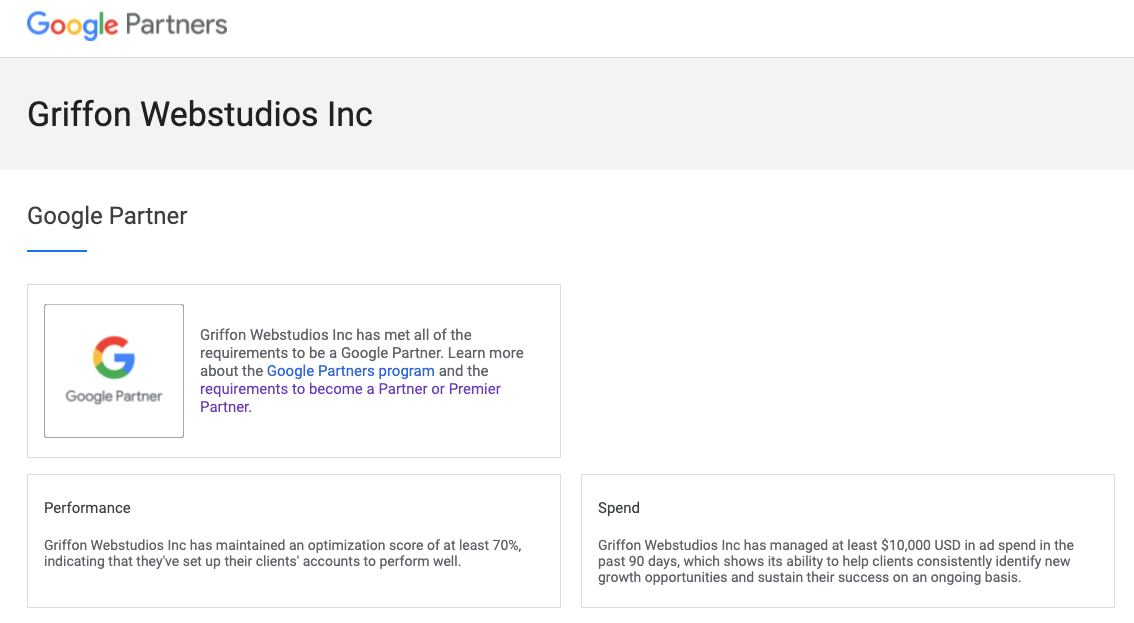 We understand that each business is unique and we customize our services accordingly to meet your individual requirements. Moreover, we keep up with the latest digital trends and innovations so that you remain competitive in your industry.