Have you ever been captivated by the simplicity of a brand you come across online? A minimalist design that prompts an awestruck 'Wow!' and connects with you unexpectedly through some emotional resonance you never expected?
That's probably from the art of unbranding. In today's era of crazy competition, with an overabundance of digital stimuli and sensory saturation, using unbranding is a clandestine weapon in any thriving marketing campaign.
What Exactly is Unbranding?
Unbranding is a marketing tactic that large companies often employ to give their brand a local flair. It's a strategy to sever the corporate bindings and resonate with community sentiments. By utilizing simplistic design elements aligned with local resources.
The problem is many of these multinational companies shed their global facades when profits are down. They choose to don the persona of a small, local business. This enables them to blend in, attract the local crowd, and ride the growing wave of local business support.
You see this method the most in the organic food realm. Big companies like Kraft or GE use local "brands" that hide their true identity. This way, they can lean into organic resources or green marketing techniques to "trick" consumers.

Navigating the Current of Minimalism in Branding
At Griffon Webstudios, we've noticed the persistent rise in brands simplifying their designs, gradually becoming a dominant theme in the online marketing terrain. This minimalistic approach isn't merely about stripping back unnecessary decorations. It's about focusing on the core message and value proposition.
Take Google as an example. Their brand doesn't ensnare you with elaborate designs, but with a clear, singular purpose. Their homepage epitomizes minimalism at its finest: a logo and a search bar. Even though this multinational giant has many other aspects, the search engine they are most well-known for is as simple as it gets.
In contrast, Yahoo's homepage, cluttered with news and miscellaneous links, often feels like an information deluge. This juxtaposition underscores the importance of minimalistic branding in the digital realm.
Why are Businesses and Websites Opting for a Minimalistic Identity?
Businesses and websites are championing minimalism and unbranding because they comprehend the advantages of how this method engages more decisive consumers.
Heightened Focus on the Core Message: Unbranding and minimalism allow businesses to eradicate distractions and focus solely on their fundamental message.
Enhanced User Experience: A minimalistic design provides a clean, uncluttered environment, leading to a more user-friendly experience (in other words – more white space for UI/UX).
Resonating with Modern Aesthetics: The clean and minimalist look appeals to modern consumers who appreciate simplicity and authenticity, allowing video and other media to stand out.
Efficacious Marketing Campaigns: With a clear and straightforward brand identity, your marketing campaigns can become more efficient, targeting your desired audience and driving them toward sales funnels.
The Magic of Unbranding: A Case Study
IKEA, a global corporation, is a prime example of successful unbranding. Despite its worldwide stature, IKEA consistently presents itself as an accessible, community-focused brand.
They've artfully crafted an image where customers believe they're supporting a congenial local business rather than an impersonal conglomerate. This strategy has been pivotal in IKEA's marketing campaigns and overall brand triumph.
Even the brand story starts by offering quality furniture to the "everyman" consumer in Sweden. That same premise is delivered worldwide through a massive international company with a "downhome" brand image.
Here's an exploration of Ikea's marketing strategy, focusing on various aspects including marketing channels, website and mobile application marketing, SEO, SMM, and content marketing.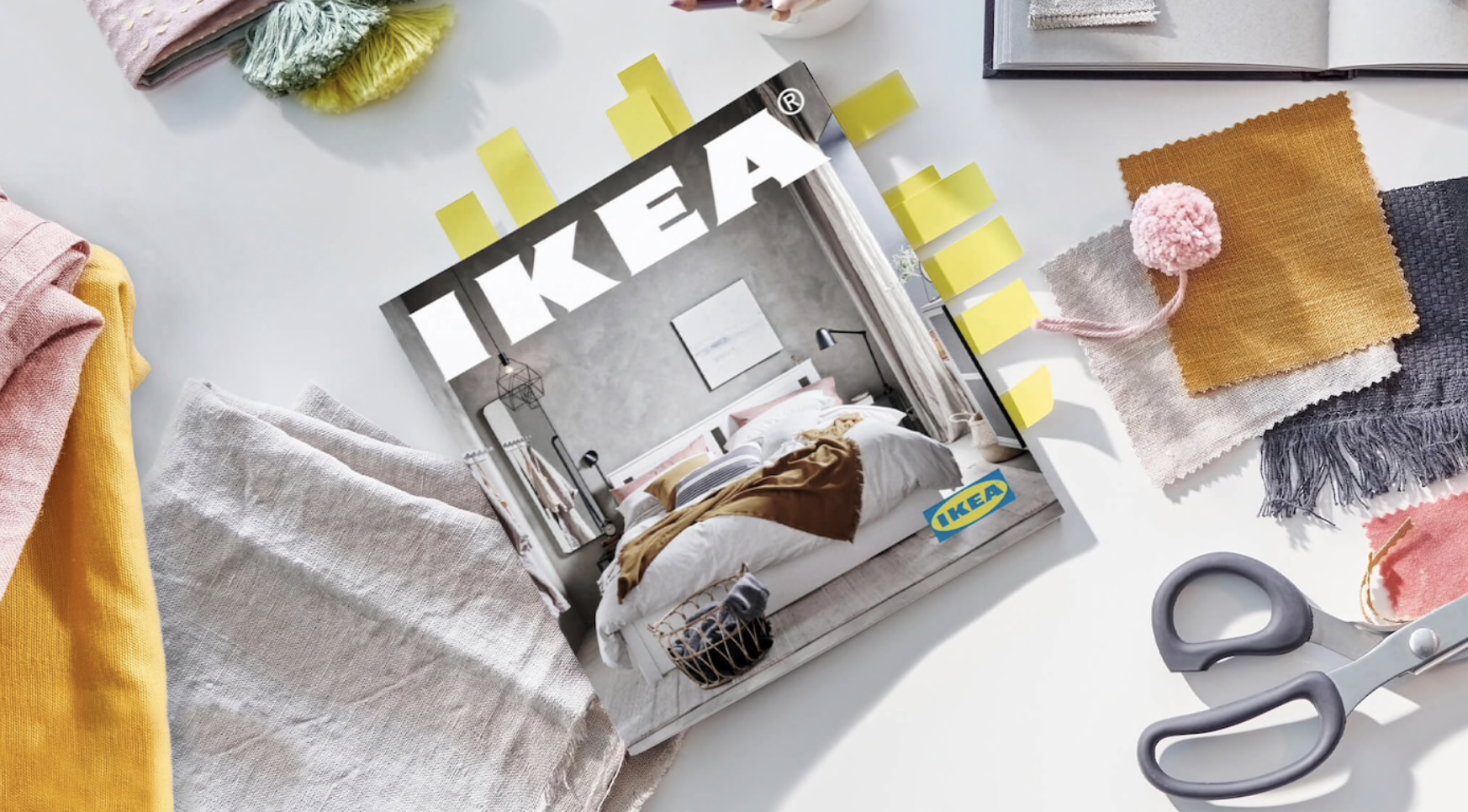 IKEA's Marketing Strategy
1. Marketing Channels:
IKEA utilizes a mix of marketing channels to reach a broad customer base.
Physical Stores: IKEA's iconic blue and yellow stores are strategically located to allow customers to experience the products firsthand.
Online Platforms: IKEA's e-commerce website offers the convenience of online shopping, complemented by their physical stores.
Catalog: The IKEA catalog, both in print and online versions, serves as a significant marketing tool, allowing customers to browse through their offerings.
TV and Print Advertising: Traditional advertising channels are used to create broad brand awareness.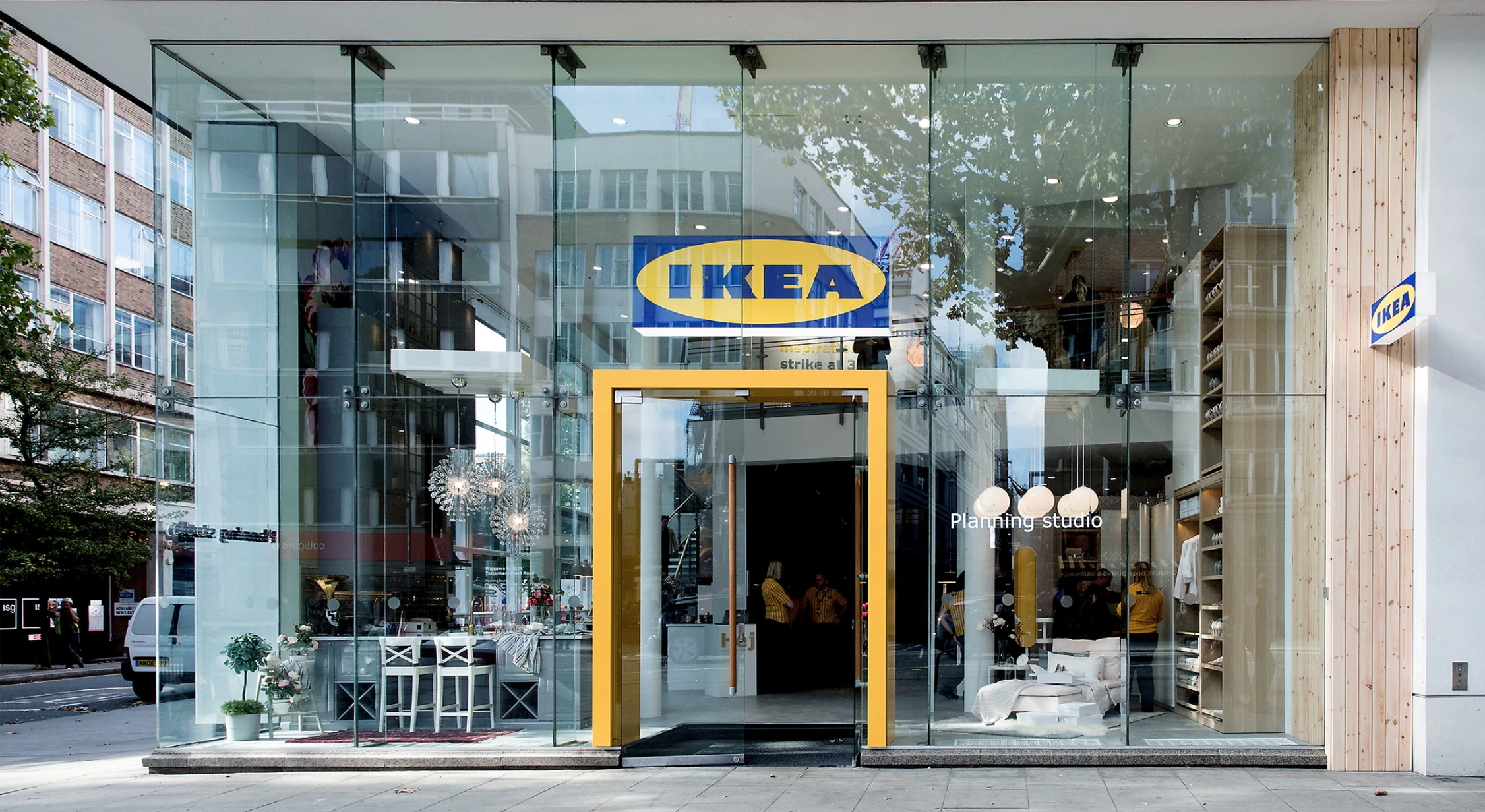 2. Website and Mobile Application Marketing:
IKEA's digital presence is significant in its overall marketing strategy.
Website Design: The IKEA website is user-friendly and showcases products through high-quality images and detailed descriptions.
Mobile Application: IKEA's app offers additional features like augmented reality to visualize products within your space, enhancing the shopping experience.
Personalization: Through account creation and tracking customer preferences, IKEA provides personalized recommendations and shopping experiences.

3. SEO (Search Engine Optimization):
SEO is a key part of IKEA's online marketing.
Keyword Optimization: IKEA's website uses relevant keywords to match customer search queries.
Site Structure: The clear and organized structure ensures ease of navigation, impacting SEO positively.
Content Creation: Regular blogs and content that resonate with IKEA's target audience help in driving organic traffic.
4. SMM (Social Media Marketing):
Social media platforms are leveraged for customer engagement.
Platform Utilization: IKEA is present on platforms like Facebook, Instagram, Twitter, and Pinterest to engage with different audiences.
User-Generated Content: Encouraging customers to share their IKEA experiences and designs has built a community around the brand.
Influencer Collaborations: IKEA collaborates with influencers to reach new audiences and promote products.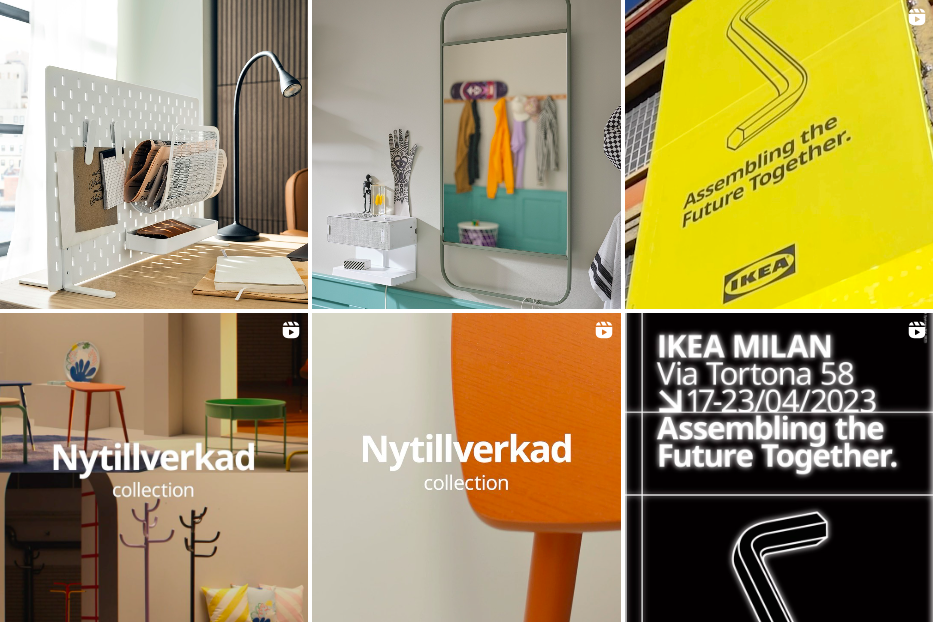 5. Content Marketing:
Content is at the heart of IKEA's marketing.
Storytelling: IKEA focuses on storytelling to connect emotionally with customers. Their content often emphasizes sustainability, design, and functionality.
Video Content: Videos, including DIY guides and product showcases, engage customers visually.
Blogs and Articles: IKEA produces content that offers value to customers, like home improvement tips, which also helps in SEO.

IKEA's marketing strategy is a multifaceted approach, integrating traditional and digital channels to create a cohesive and engaging customer experience. By understanding and implementing modern marketing techniques such as SEO and SMM, alongside their unique in-store experience and content marketing, IKEA has solidified its position as a global leader in the home furnishing industry.
The brand's focus on sustainability and functional design resonates well with its target audience, making IKEA a standout example of successful contemporary marketing.
The Timeless Art of Unbranding
Unbranding transcends a mere trend – it's a timeless strategy that resonates with consumers' yearning for authenticity and simplicity. Coupled with minimalism, it forms a potent synergy that enables your marketing campaign to stand out amidst the ocean of digital clutter.
Still uncertain about unbranding your business and leveraging minimalism? Let Griffon Webstudios guide you. We'll utilize our SEO expertise to optimize your online presence and efficiently manage your digital campaigns. Contact us today, and let's collaboratively reinvent your brand!