If you are an online business or have a business website along with your store, you need to keep up on all the latest trends in website development in your niche.
A web design company can guide you on the emerging trends and help you implement any feature you need for your business on the web.

The following are the most expected website development trends for 2019:
Voice search
2019 is seeing the start of the era of voice search. All smartphones and even things like TV remote controls, computers, laptops, and tablets are now equipped with some sort of voice-activated controls or a digital voice assistant like iPhone's Siri or Android's Google Assistant. Why are these technologies so popular?
For one thing, they are so easy to use. Talking is something even children and older people both understand. Therefore, it's simple to learn to interact with voice-activated search options.
Plus, they are not expensive. They are already included in the cost of most devices, and even the up and coming voice activated speakers on other devices are only running around 50 bucks to buy to expand the items that use them.
Plus, voice search is popular in e-commerce and therefore useful to all types of businesses on the web. So, if you want to stay relevant in your niche, you must optimize your site with voice search functions.
WebAssembly
When developing an app for the web, performance often gets compromised. JavaScript limits cause calculations to be slow, and that causes performance issues. It's the reason so many games and even powerful apps only work as native desktop computer programs.
Enter WebAssembly. This is a new format that strives for performance just like native desktops can deliver. By using it you can compile the code in a programing language and turn it into bytecode so it will run flawlessly in a browser.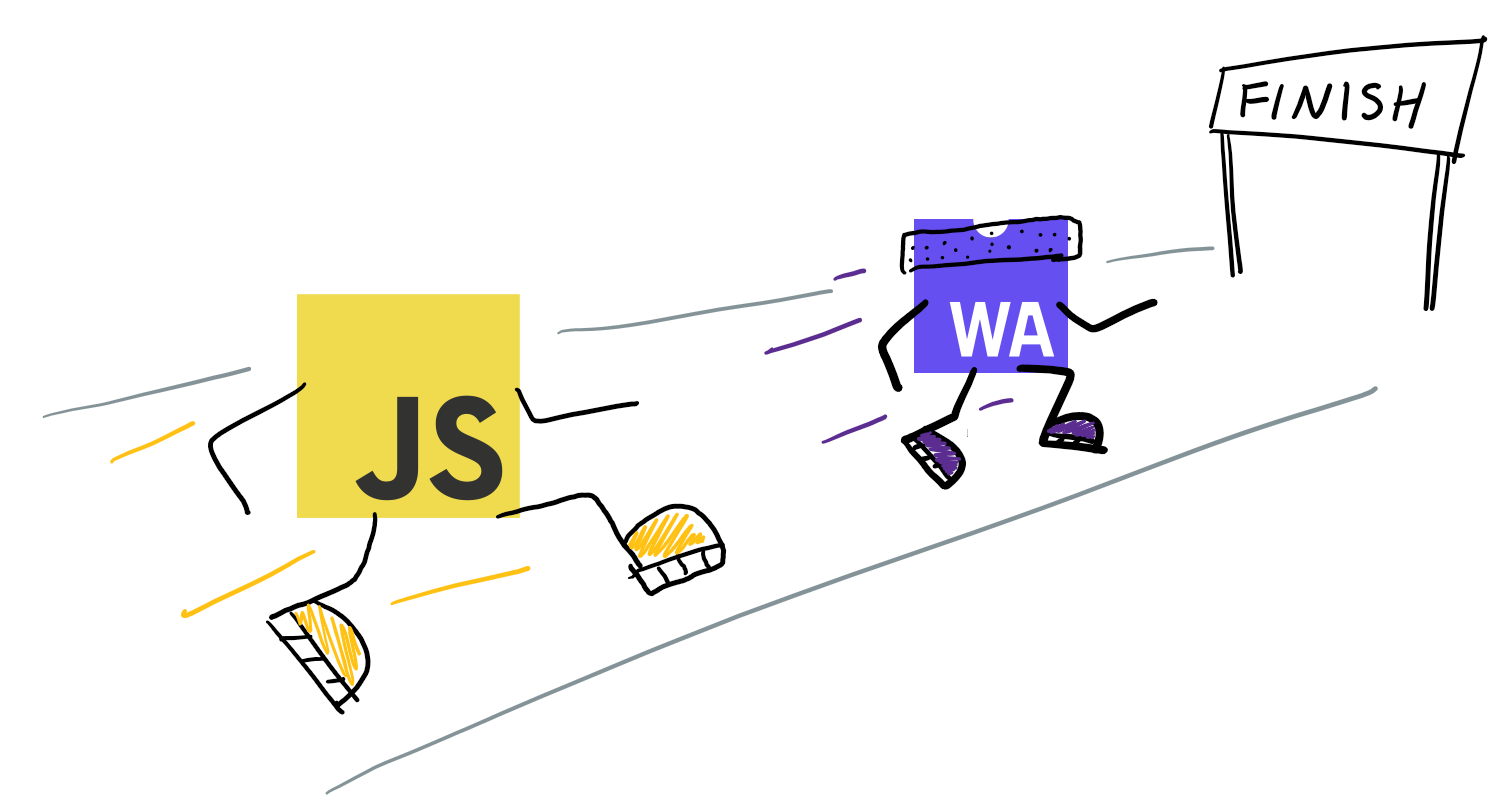 WebAssembly code gets executed quicker than Javascript, so vital portions of an app that control its performance can be written in whatever program language works best. WebAssembly controls browser execution, so it saves costs involved with performance issues.
The only problem currently is that WebAssembly isn't supported by some of the browsers out there, but that is expected to change shortly. Talk to your web design company and see if they can help you find ways to use this new exciting feature.
Machine Learning
Artificial intelligence, which includes machine learning, is active in many of our Internet activities every day even if we can't see it.
Machine learning works with software to improve performance and it doesn't need any direct input from the web developers. It does this by analyzing incoming information, detecting patterns, making decisions and improving its work.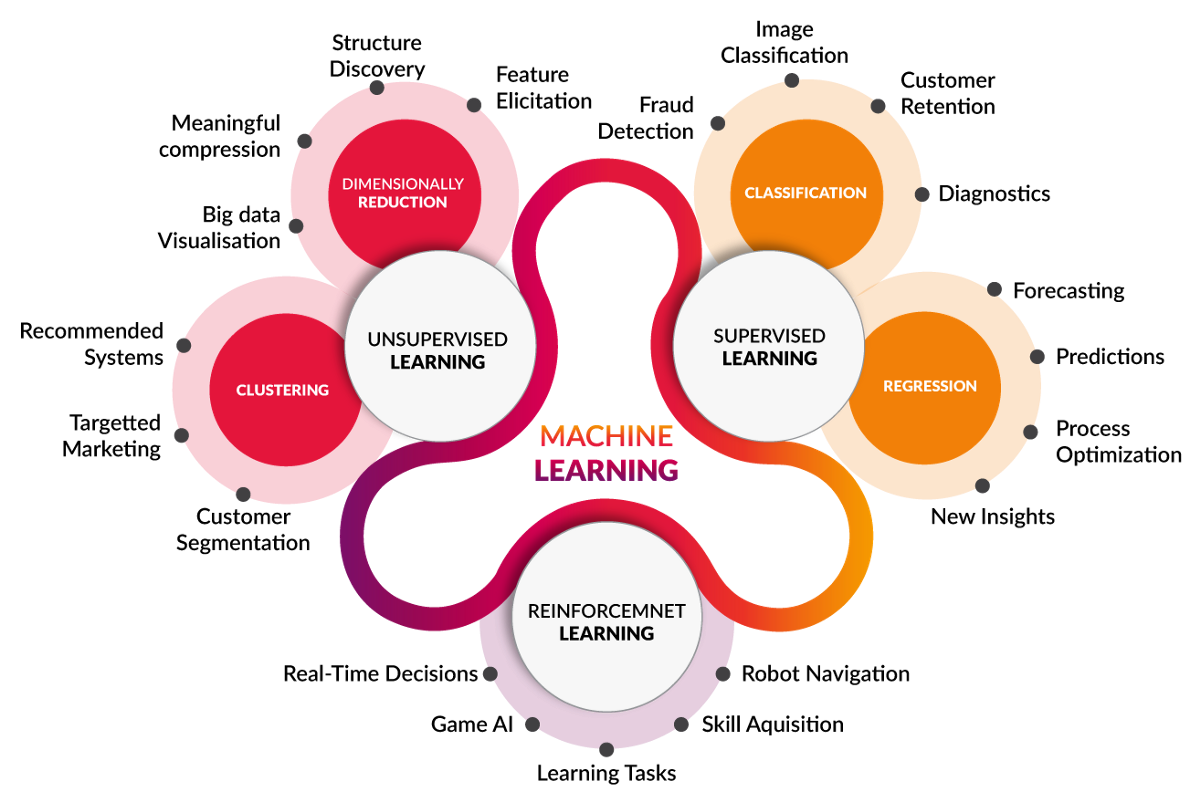 By enabling natural language and image recognition, it will improve your users' browsing experience. It lets the computer system interpret the information and then use it to make decisions grounded on that information. It's already being used in niches like healthcare, education, finances, and more.
So, if you want your company to stay ahead in today's AI world, hire the best web design agency to get the job done for your business.
Progressive web apps (PWA) and Accelerated mobile pages (AMP)
This is yet another website development trend peaking now. Google ranks web applications which load the fastest on a mobile device. So, you need to use a web design company to help you determine if it is best for your business website.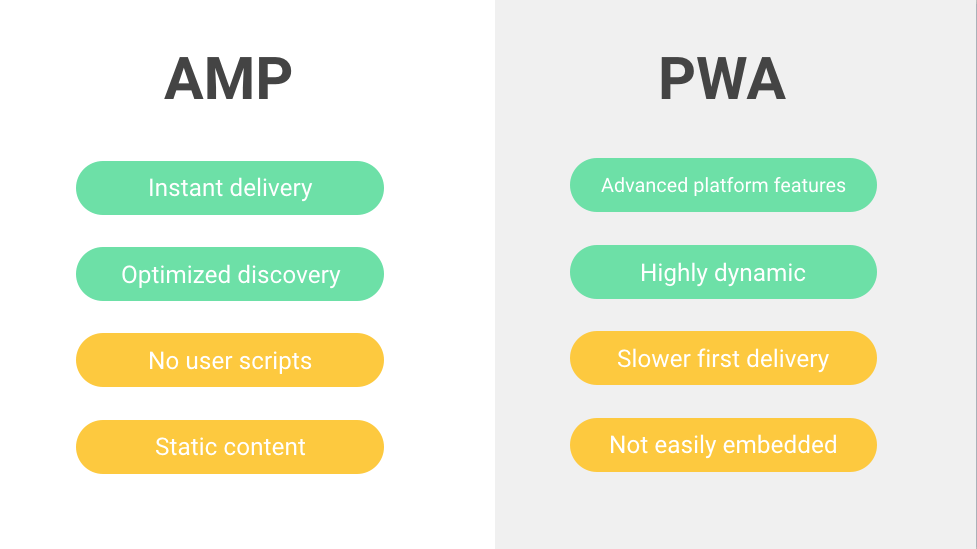 What does it do? For one thing, it makes webpages load faster. Webpages that use PWA mimic a native mobile experience for users. Plus it isn't expensive.
Users can actually enjoy top experiences and not even realize they are using their browser to do it. Businesses can use it because it is commonly used in e-commerce apps.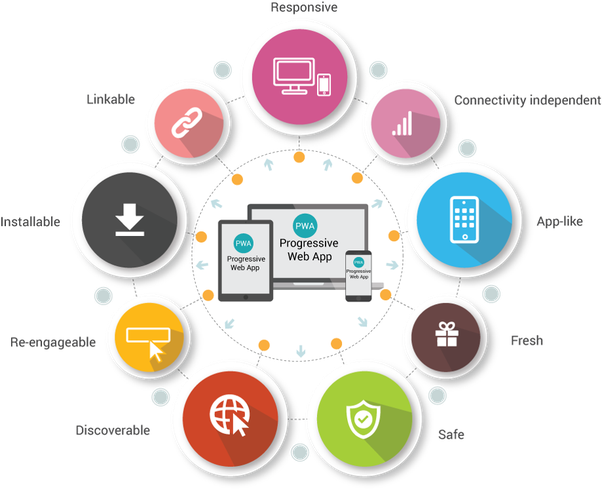 An accelerated mobile page (AMP) only works with static content, but it loads quicker than normal HTML content. It gets rid of all the fancy elements and users are left with just vital data like text and images. So, it's great for bloggers and those websites that only publish news.
So, talk to your web design company and ask if adopting either of these new trends will help grow your business and make it more successful.
Motion UI
Motion design is a big web design trend for 2019 and beyond. Its minimalistic design united with classy interactions look great and get your user's attention. Website elements like page header transition, animated charts, animation for backgrounds, hovers, and things like modular scrolling.
These help website owners show their own styles and can be used to entertain your users, etc., and all that helps your site rank farther up in the search engine query results.
Virtual Reality and Augmented Reality
The joint market size of Virtual Reality and Augmented Reality is expected to be worth more than 200 billion dollars in the next couple of years. Augmented Reality enhances the look at the virtual world while Virtual Reality immerses the user into a digital world via special headsets.
500 million VR headsets are expected to be sold by 2025. (Piper Jaffrey)
Lots of businesses are investing loads of cash into these two technologies. They are expected to be big this year and get bigger as the years go by. Therefore, you must get a website development company near you to help you find a way to use these emerging trends.
Smart Chatbots
Nowadays it's commonplace to "talk" to a chatbot as if it were a real person to get advice, information and more on many websites. They have gotten better and more sophisticated and now are great ways to handle interaction with clients.
Now that there is better AI and better Natural Language Processing methods, chatbots are more common and smarter than ever before.
A chatbox can help businesses scale their operations and personalize customer interactions, so in 2019 and beyond, your business needs chatbots integrated into their website designs.