The B2B marketing world is constantly changing and the B2B SEO strategy and B2B SEO tools that worked for you in the past are now outdated. If your company doesn't manage to find a way to keep up with the latest B2B marketing trends, it will get left behind and fail.
Whatever those new trends bring, you still need to figure out how to use them to engage potential clients into using your products and services to meet their needs. Here are some ongoing B2B SEO strategies and other emerging trends to help you to do that:
Exploit Social Media Usage
These days having a website isn't just enough. A business also has to have a robust presence on social media sites like LinkedIn, Instagram, Facebook, etc. Social media offers a chance for one on one instant communication and engagement with your clients. Good b2b marketing requires that you stay in touch and know exactly what your targeted audience wants and needs. Social media lets you do that on a very personal level.
Be sure you are active on your social media sites daily and always answer the questions of your prospects and clients as quickly as possible. This helps to make your brand easily approachable, and it provides a face to the brand.
Make your client's impression a lasting one
So, once you engage the clients/prospects on your social media sites, you have to create a lasting first impression. Make sure that you stand true to your brand promise and be more professional and a reliable connection.
You could always send out a personal note to your clients after they post a review or sending them a small gift like stationery or other small trinkets with your business name stamped onto it. This helps them remember you and your brand. Do whatever it takes to make your client aware that you value and appreciate them!
Make sure you provide personalized service and follow-ups
A big mistake a lot of B2B businesses make is trying to use automation to handle all their interaction with customers. This doesn't give your customers a great experience because it isn't very personal. However, if you try to find ways to personalize the messages you are sending out, it shows personal engagement with your clients that they will never forget.
For instance, you can keep track of when their last order was and if you know they are likely about to run out of the products they bought the last time, you can gently remind them it's reordering time, and maybe include a coupon on the next order.
76% say they can name a brand or company featured on promotional merchandise on their desk without having to look for confirmation.
Be sure to address it to their first name and reiterate how you helped them in previous orders so they know you are actually trying to be helpful and not just trying to make a hard sell.
Study Your Targeted Client's Preferences for Content
Another way to engage is to figure out the kind of content your target audience is looking for and then provide it in a format they love. So if your audience likes the familiarity of blog posts, then create blog posts on the topics they are likely to desire to read. Some clients may prefer images or videos, so you need to engage them on sites like Instagram or YouTube for best results.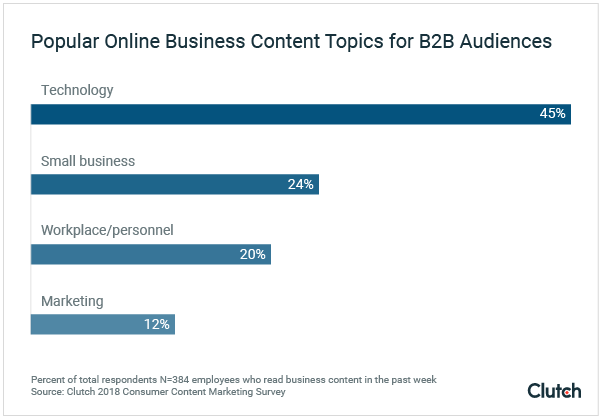 What topics? Well, studies have shown that B2B customers like to read up on the latest business-related content, so they can make up their minds on whether or not to buy a product or service.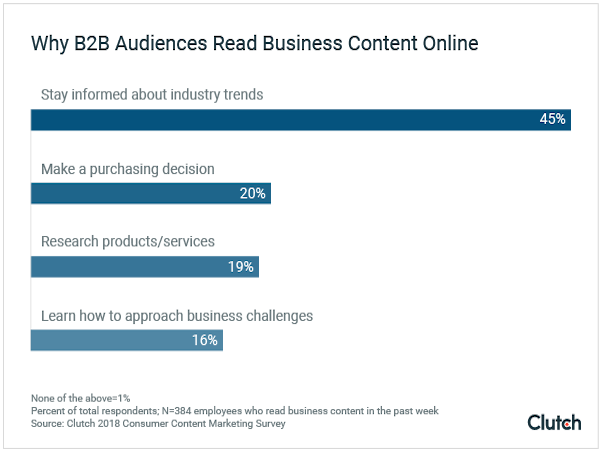 They also prefer to read reviews and product descriptions of your new items prior to buying them. So, if you engage your customers and know what they want, you will know what kind of content to post so you can bring more sales.
Focus on the needs and interests of your potential customers
All of your site's content has to meet the needs of your B2B clients. You need to truly engage your customers by focusing on them instead of focusing on your products and services.
Therefore, your content has to be engaging enough for them to read and it has to identify and address their problems and offer valid solutions to those problems. You must get them to trust in your brand and know you truly want to meet their needs, and once you have gained that trust, they will be your long-term clients.
Use SEO to become more visible to B2B audiences
SEO is all about making your business show up in a higher position on the search engine queries. Prospective clients don't normally find you via a sales funnel merely by chance. They have to be able to find you fast, and SEO can do this for you.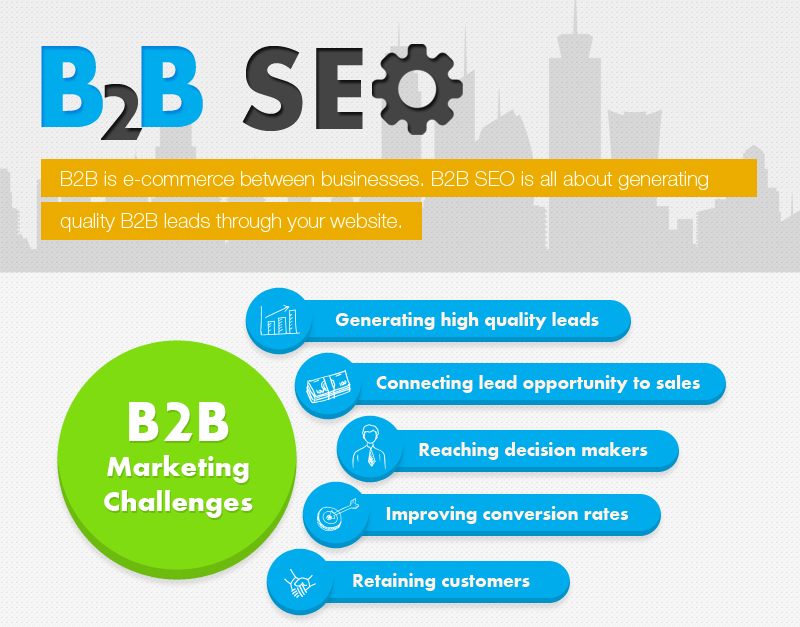 You need the best B2B SEO tools and the best B2B SEO strategy, and that could mean hiring a reliable SEO company to help make your website design or your mobile app design better, so you can engage more customers and widen your market share.
They know exactly the latest trends and can help you to get ahead of your competition with proven SEO techniques.
The bottom line is that in today's fast-paced digital business environment you have to give your clients what they need, and it is imperative that you engage your potential clients with the above-mentioned B2B marketing strategies to stand out in your niche.