Social media advertising is an important tool for businesses to engage with their customers. Instagram Reels emerged as a result of continual innovation to compete with the success of TikTok. So, what exactly is it, and how is it different from Instagram stories or TikTok?
On August 5, 2020, Instagram launched Reels in 50 countries worldwide as a response to TikTok. Reels are 15 to 30-second videos comprising multiple clips. They appear on a Reels page within an Instagram profile and on the Explore page, offering an immersive and interactive form of content that can boost a company's following.
Reels Ads: All You Need to Know
In June 2021, advertisements on the reels became available.
According to Instagram, Reels is the ideal place to reach out to individuals who don't follow you and to be noticed globally.
Unlike Organic Reels, you submit a video of up to 60 seconds in length. If the user does not scroll any farther, the movie will loop. The user may also engage with your audience by liking, commenting, saving, and sharing your advertising.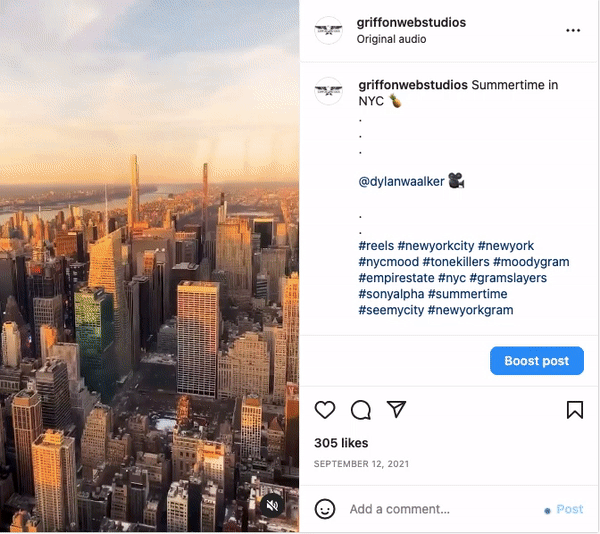 If you opt to advertise on Reels, make sure the creative matches what the user expects to see when they browse Reels. Instagram has its own in-app Music Library in addition to all the 'trending songs' – you can use the music as well as the transition effects to make an eye catchy reel.
According to Meta, Instagram Reels advertisements can reach up to 675.3 million people.
A Step-by-Step Guide to Utilizing Instagram Reels Advertising Like a Pro:
1. How do Instagram Reels Advertising Work?
It allows creators and businesses to expand their reach to a wider audience, including users who may not have previously followed them. This can be particularly beneficial for businesses seeking a global audience.
Reels will appear between individual Reels on the Reels tab and the Reels Explore feed, much like how Stories ads are displayed.
It can be full-screen, vertical, or looping, and when users tap on the reel in the Reels tab or Explore feed, they will be taken to a viewer that only displays vertical reels.
The duration cannot exceed 30 seconds. Since users can comment, like, share, and bookmark these ads, engagement will likely to increased. Additionally, if a particular Reel has the opposite effect, users can skip the ad or even choose to hide or report it using the menu if they find it particularly unappealing.
2. How to Make the Most of Instagram Reels Advertising
Given that Reels produce 22% more engagement than ordinary Instagram video posts and that six out of ten Gen Z TikTok users want to spend more time interacting with Reels, you'll want to employ every technique in your arsenal to maximize the Instagram Reels Advertising feature. Here's how –
 a. Boost your Reels
In 2022, Instagram introduced a new update that allowed businesses to build Boosted Reels to help them reach more viewers and generate more engagement. A Reel that has been boosted appears in the feed, Stories, Reels page, and Explore tab.
Nevertheless, not all Reels can be boosted. Only reels that are less than 60 seconds long and have an aspect ratio of 9:16 (that is, are filmed vertically in full-screen format) will be considered. Also, no GIFs, copyrighted music, camera filters, or interactive stickers can be included in the Reel. Finally, if it has already been uploaded on Facebook, it will be ineligible for boosting.
If your reel satisfies these requirements and you want to investigate this possibility, all you have to do is locate the reel you want to enhance in your grid and select Boost Post. Next, remember to evaluate your data to see which advertisements elicited the most engagement.
It is projected that Instagram will have 2.5 billion Monthly Active Users in 2023. 
b. Integrate Instagram Reels into Your Ad Manager Campaigns
Another approach to incorporating Instagram Reels into your sponsored marketing efforts is through Ad Manager campaigns.
After creating your ad, navigate to the Ad Manager (you'll need an Instagram business account to do this) and click "Create". Then, select the objective you want to achieve by placing the ad on Instagram Reels. You can choose from the following objectives for Reels ads:
Reach
Brand awareness
Traffic
Video views
App installations
Conversions
Once you have set your business goals, complete additional ad campaign elements such as target audience, budget, and timeline. Then, select "Manual Placements" and choose Instagram Reels from the drop-down menu next to Stories.
You can also customize the call-to-action prompt based on the type of ad and its objective. For example, if you're offering a subscription, it would make more sense to choose "Sign Up" or "Learn More" instead of something like "Shop Now".
47.84% of the world's 4.18 billion smartphone users access Instagram every month.
3. Add subtitles, text, and audio
Adding audio to your Reels content is a great way to make it stand out from the rest of the material published on Instagram. However, it's important to remember that you must use music without any copyright issues.
Additionally, although music can help bring your post alive, many Instagram users have their sound turned off when scrolling through their feed. Therefore, adding subtitles and on-screen text can be an effective way to make sure that your message reaches everyone in your target audience, including those who may be hearing impaired. By taking into account these various elements, you will create an inclusive piece of content that appeals to a wider range of viewers.
4. Keeping it fun and original
Instagram Reels Advertising, as an alternative to TikTok, should be all about having fun. Use your imagination and concentrate on your brand's lighter side. Avoid seeming excessively promotional, or your viewers will lose interest and move on to the next ad (remember the platform gives them that option).
Although Instagram Reels is similar to TikTok, it's important not to simply repurpose your old TikToks. Doing so may decrease your chances of appearing in the Reels Explore feed.
5. Use Hashtags
Including relevant hashtags in your Instagram Reels can be beneficial in many ways. It can help increase reach and interaction, as well as create brand recognition. An easy way to do this is by using branded hashtags that reflect your company's beliefs and values, or other related hashtags that are pertinent to the content of your Reel. This serves to show viewers that you care about issues that matter to them, such as transparency and social justice, which are becoming increasingly popular topics.
If you use more than 11 hashtags on a post, then you are going to have 79% more interactions.
You can also check out what your competitors and influencers are doing for hashtag ideas. You may even look at other social networks like TikTok to gain insight into what trends are currently popular. As there is a strong rivalry between Instagram Reels and TikTok, it can be helpful to stay up-to-date with what's hot on both platforms. By taking advantage of these strategies, you can ensure that more people see and engage with your content while also building a strong brand presence online.
6. Instagram Reels insight
Analyzing data analytics is crucial for your social media marketing campaigns. You can easily assess the success of your campaigns by using services like Hootsuite, which provides useful metrics such as reach, engagement rate, plays, likes, shares, and ad comments on a user-friendly dashboard.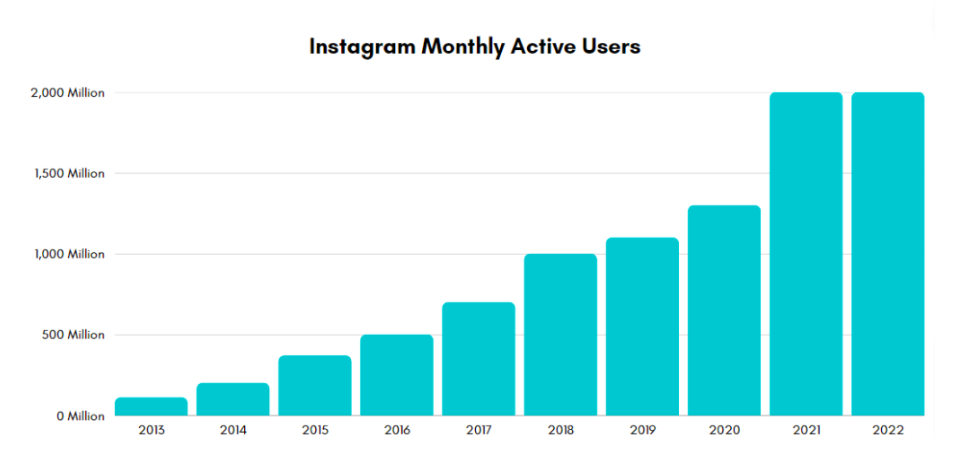 If you have a business account, you can also access Instagram's own app to gather insights on your Reels content. These insights can help you evaluate your content's performance and identify areas for improvement.
It's important to double-check your conclusions to gain a better understanding of what your audience reacts to best. You can use this information to optimize your calls to action, filters, effects, audio, and text for future content.
Whether you choose to promote your Reels or incorporate them into your sponsored campaigns through Ads Manager, both methods can help you expand your reach and achieve your business objectives.