Your business goal is to bring profits and in order to do that, you need to track your customer engagement and conversion ratio. The question is what's a good conversion rate and how can your business achieve that?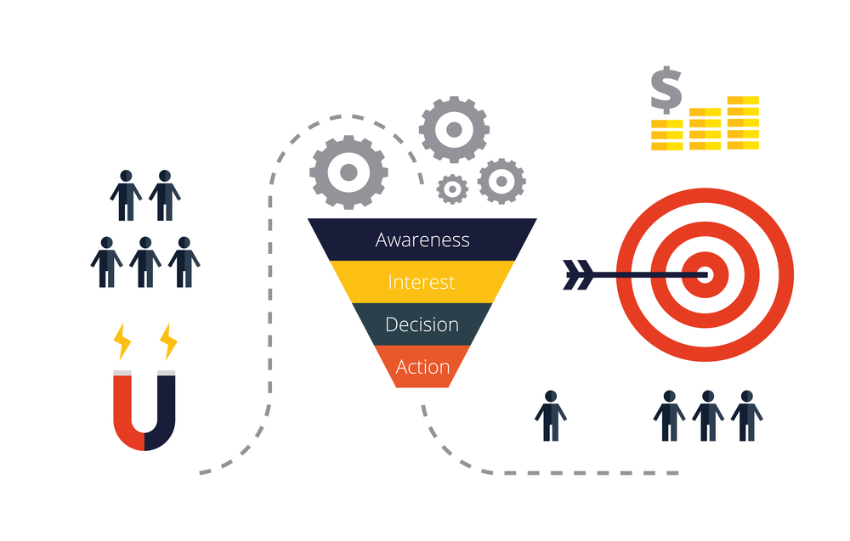 First, Let's define what a conversion is. It is when you guide your website visitors or your in-store walk-ins (who are intended to just browse the products) into actual buying customers. Whether you do that in your e-commerce website or at your brick-and-mortar store, a high conversion rate signifies a better return on investment (ROI) for your business
What is a good conversion rate?
Research shows that defining a good conversion rate depends on the industry you are in. Google rates in the past have shown that the average in selected landing page conversion rates was less than 3 percent, however, the industries in the top 25 percent of online businesses were getting a conversion rate of more than 5 percent.
Do you want your company to appear in the top 1 percent of the e-commerce conversion rates? You then need to convert 12 percent of your website visitors into paid customers.
So, if you are seeing a conversion rate on your site at less than these or even if they are right on point, there are still ways to increase them and get an even better ROI.
Ways to Get a Higher Conversion Rate
1. Vary what you are offering the customers
Most of the time a company has a default template/offer that they use on their landing pages. It usually looks similar to what the other businesses in that niche are offering to their clients.
For instance, many places offer a free consultation or meeting to new clients or some sort of free gift. People start thinking this is the norm and may get bored and think all companies and therefore all their products are the same.
So, how do you shake things up and offer something more creative to your visitors?
What unique and more compelling thing could entice your potential clients to help you in increasing sales?
You need to determine what your company can give to a new customer that your competitors aren't giving them. Something that will make them loyal to your company and choose to buy your products or services instead of those from the competition.
2. Use Remarketing Strategies
Studies have shown that more than 85 percent of website visitors don't convert into buying customers. However, if you properly use remarking tactics and send these people relevant and targeted messages, they could end up part of your e-commerce gains.
161% Conversion Rate Rise From Google Remarketing Campaigns
You do this by creating pertinent information that shows up on other online sites, social media, via email, youtube videos, or search engines. You must convince your visitors that you have the means to solve their problem or meet their needs via the content you place where they are sure to see it and decide to buy from you.
3. Try out different types of landing pages
Another reason your visitors may not be converting into paying customers is that they probably don't like your landing page. You can up your odds as well as your conversion rate by trying out different types of landing pages to see which one helps you to increase sales.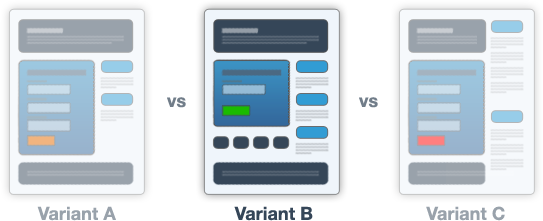 How obvious is your call to action? You may think your directions to visitors are simple but are you making it easy for them to answer that call to action?
For instance, if you are asking your visitors to give you a call, Is your phone number easily visible and placed at the right spot? If you are asking them to provide their email address, is your contact form simple to understand? It's always the little things that make or break your conversion rate.
4. Ask website or store visitors what they want or need
Don't try to guess the needs and desires of your potential customers. You should provide a means for your visitors and your paying customers to provide feedback.
70% of unhappy customers whose problems are resolved are willing to shop with a business again
For instance, if you have a Facebook page for your business, Are you answering questions posted there by your prospects and customers? The speed at which you interact with people can be a determining factor in the number of conversions you get.
5. Establish your business as a leader in your niche
It's impossible to get a higher conversion rate if you aren't even getting enough people to come to your store or visit your website. You must ensure that potential customers know that your store or website exists and they trust your company as an expert in your niche.
You can do this by creating a blog on your website or on social media providing insights and tips on how your products or services can meet the needs of your potential customers.
This makes your company show up in search engine results for all keywords related to your products/services. Make sure that the content you post is always relevant and up to date or you will end up doing the opposite and scare your potential customers to run away and not buy from your store.
6. Traditionary PR Methods
Don't give up on traditional public relations strategies. Especially if you are trying to shoot up your sales in your physical store, you can still get a lot of bang for the buck from radio or TV commercials, holding a live event, mailing out coupons, or doing mobile shout outs.
The bottom line is that getting a higher conversion rate will help your e-commerce sales, as well as your physical sales, improve, and lead to a better ROI for your business.