One of the only things you can count on with technology is that it will change. No matter how refined or detail-oriented your website will be, there's always room for improvement. This is especially true when you consider how people search for websites and content related to their interests.
Most of our online experiences begin and end with a search engine. If you open a browser, visit Google, and type in something like the local Chinese restaurant you've always wanted to try or what the latest celebrity gossip might be from last night's award show, the information you receive with be highly relevant.
Google has 84.08% of the search engine market while Bing accounted for almost 9% and Yahoo was 2.55% as of December 2022.
Even with all the social media, messaging, and email systems in place, it is ingrained in our society to use a search engine first or follow the latest Google search trends to find the information we want the most. So, how do we leverage this instinctual activity to bring in more visitors to our websites if that is the case? How do you account for the future of internet searching that is happening right now and affecting conversion rates?
The Evolution of a Search Query
Long ago, in a time before smartphones, everyone had to rely on old-fashioned search engines like Altavista or Ask Jeeves. We would connect to our dial tones and hear that robotic melodic stream that most younger users today have never heard of in their lifetimes, all in the hopes that the information we were looking for wouldn't have too many images or take an hour to download.
Today performing a user search is almost synonymous with the word Google. That search engine has become so ingrained into our everyday usage that it's like Kleenex to tissues or Band-Aid when you get a cut on your finger. As a result, the brand has become more significant than the activity that you will perform on its website.
That is because Google has become more refined in generating results for online searches. Any website that wants to be ranked high on the search engine results page of Google or any other provider needs to follow some basics to get recognized.
The point is that search engines are putting people first, and constantly evolving, so the services they provide have the highest demand. After all, everybody wants to make money online, and being the best search engine is a great way to do it.
To rank well on Google, you must have some critical factors that include:
Quality backlinks
Content that is relevant to the user
A solid SEO strategy with suitable keywords and phrases
A fast-loading website
Relevant images, videos, and written content
Clean UI/UX for clear navigation
If you contribute to the internet ecosystem, you will rank well on Google. All that is left now is that you are following the latest updates on how Google enforces its internet search requirements.
The Effect of Google Search Trends & Updates
For years, Google has been providing updates to its system. These updates' overall goal is to ensure the content delivered to users performing an online search meets their expectations.
If you operate a website that relies heavily on organic search, you need to be aligned with any of these updates. That means you need to follow Google's advice on creating people-first content. Things like prioritizing short-form videos, integrating social media, and having a convenient and intuitive layout ensure that you will rank high regardless of what update has been initiated.
It also means staying abreast of any recent Google search trends. Google is the most visited website in the world, with more than 89 billion hits every month. That gives it massive control over the search engine market, with as much as 90% of its market share. If you want a helpful website that gains traction with your target audience, you need to adhere to Google's updates and search trends to appear at the top of your niche market.
What Boosts a Website to the Top of a Search Page?
Trying to figure out the precise algorithm Google uses is a full-time job. People with three different doctorates, from computer science to sociology, spend all their waking hours trying to solve this massive equation.
The easier way to figure out why one type of market searching for a website based on different topics has more to do with the basics you need to have on your website. Getting on the front page of Google results in a massive boost in your click-through rate. To do this, you need some critical things in place, including:
1. Fixing On-Page SEO
This means integrating a solid keyword strategy into your landing pages, image alt-tags, descriptions, and anything else without keyword stuffing or violating Google's updates.
2. Using LSI Keywords
LSI keywords are anything related to your specific lead keyword or phrase. For example, if you have something like "baseball games in North America" as your key phrase, you may also want to have LSI keywords on your webpage like:
Baseball mitt
The best baseball bat
Habits of baseball players
Best baseball teams in the USA
And similar options
3. Match Content to Your Audience
Get into the mind of someone who would be searching for your content. Are they asking questions? Or is there a general statement related to your keywords? Then, deliver the content that provides them with the resources they need to move forward. Not only is it better for Google search trends, but it will improve your overall user engagement.
4. Develop a Backlink Strategy
One of the best ways to improve your SERP is to have backlinks from reputable websites and sources. People who link to your webpage show that you are in authority on that topic. The more quality backlinks you have, the higher your page will rank with Google because the search engine will recognize you as delivering the best content based on the initial online search.
5. Don't Forget Internal Linking
Google wants to view your website as a series of interconnected pages. So you need a link from page to page to page on your own website with relevant topics or keywords. This also makes it easier for your visitors to navigate your site.
6. Boost Your Loading Speed
Another critical tip is to improve your user experience by making your site load as quickly as possible. This includes being mobile responsive with images, content, and video that loads fast regardless of platform. Google will see this as you going the extra mile to improve a user experience and will reward you with a higher page rank.
What is Changing for a User Search Right Now?
There are tons of incredible changes happening in the search page world. Probably the most important is the use of artificial intelligence within a search engine ecosystem.
For example, Microsoft is using ChatGPT as part of their Bing search engine, and Google is using a competitor called Bard. Both of these will drastically change how we search for things and the information that will be plugged into search engines in the future.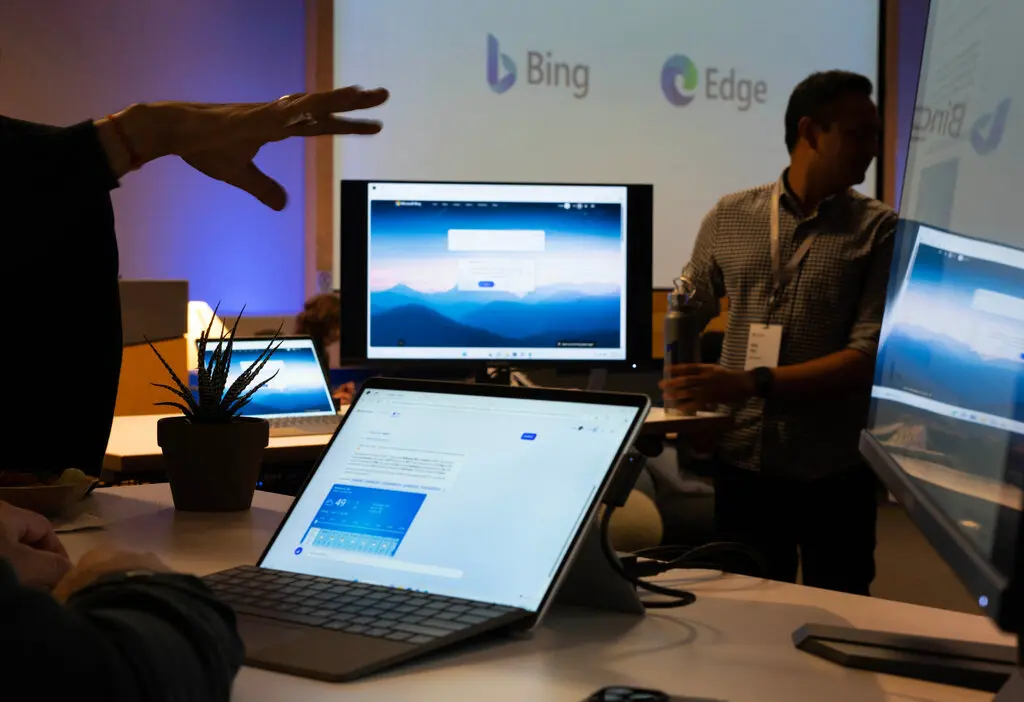 However, there are a lot of bugs to fix in those two systems. In the meantime, here are some other things to keep in mind when considering the latest Google search trends in the future of Internet searching.
1. Augmented Reality on Mobile Devices
Over 1.7 billion mobile users are already taking advantage of AR, otherwise known as augmented reality. They are systems that enable interactive applications like virtual dressing rooms when you're online shopping for clothing or Pokémon Go that uses the gaming world to capture different creatures in real-life settings. It is the idea of crafting a reality that combines your personal views with the latest technology. This is going to become even more prominent as the years progress.
2. AI Writing
While AI has been integrated into content creation for years, the release of ChatGPT has exploded across the internet. People suddenly found a way to generate all kinds of articles without the need to hire teams and teams of writers.
ChatGPT crossed the 100 million users milestone in January 2023. In the first month of its launch, ChatGPT had more than 57 million monthly users.
Most businesses operate on the idea of automation. So when you can automate your content creation, you save money and time while boosting the quality of information you're providing in your user search. The only thing to watch out for here is that AI text generation is imperfect. You still need someone to go over the content to humanize it, add some comedy, and make sure that it is SEO optimized for your website.
3. SEO & Branding (Be a Destination)
SEO is constantly evolving, especially in the online search world. Being ranked well for one keyboard is no longer enough. You need to build a brand related to your target keyphrase so that when a user lands on your website, they spend some time looking around at the other content available.
The best way to stand out from your competition is to expand your SEO strategy so that you become a destination instead of just a one-hit wonder when it comes to a search page result.
4. Long-Tail Strategies 
Niching down is not a bad idea. Finding those rare long-tail keywords that don't have much competition but have a high interest is still the most reliable way to increase your organic search results. Any time that you can organically drive a massive amount of traffic to your website is going to be a boost in your potential revenue. This is especially true for those in e-commerce or running a blog.
5. Google Analytics 4
GA4 stands to change the entire search website industry again. That is because this new system's predictive insights will include user behavior. When you better understand your target audience's behavior, you can adapt your website to their specific needs.
That will give you a massive competitive advantage over those who do not account for this new system. The better you can understand your talking market, the better you can deliver quality content, and the higher you will rank on Google search trends.
6. Quality Over Quantity
Let's say it again for all the kids in the back of the bus – you cannot win with Google and any search engine unless you have quality content.
The days of keyboard stuffing and generating fly-by-night information for users are gone. Everybody wants personalized information that is highly relevant and easy to verify. The best way to rank high on Google is to be an authority on your target niche market with keywords and phrases to back it up.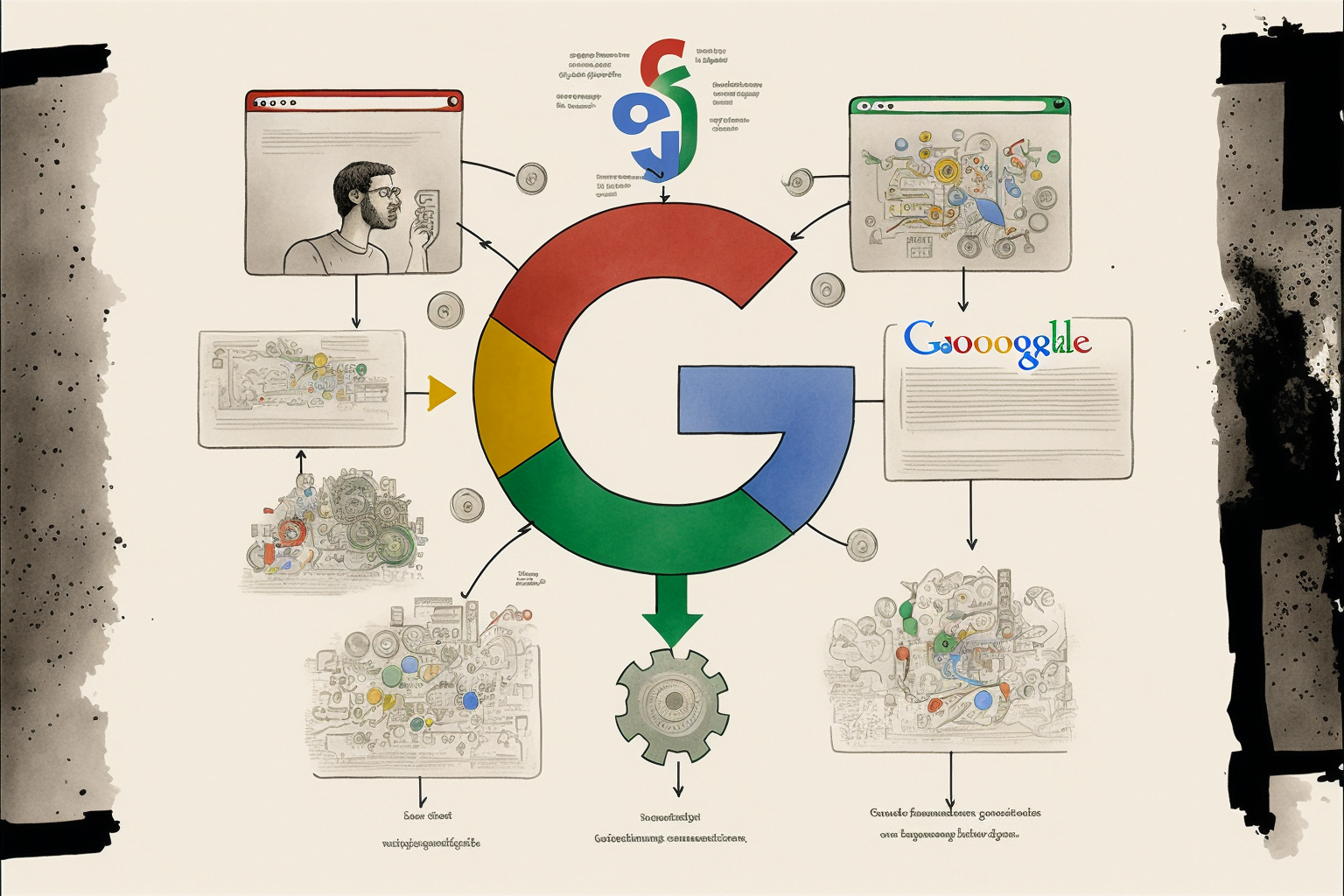 The information era is pretty much over. We are now moving into the augmented era, where technologies and integrative tools will become an everyday activity. That includes things related to Google search trends and how we conduct a search query. In addition, wearable technology and augmented reality applications will result in a more inclusive search engine environment.
While you do your best to maintain your branding, SEO strategies, and short-form videos for your target audience, you also need to keep a close eye on how this industry is evolving. Staying on the cutting edge of internet searching is one of the best ways to develop your online brand and become a leading provider of whatever niche service, product, or idea you want to get across to your target market.